Bobcat Guardian is a free mobile app that creates a virtual safety network of friends and family.
The app works by allowing your trusted contacts to check in on you during periods when you've set a safety timer (such as walking across campus after dark or going on a first date). If the timer runs out before you deactivate it, the app will notify UPD and your "guardians" using information that you've already chosen to provide, along with your GPS location. You can also instantly call UPD directly from the app.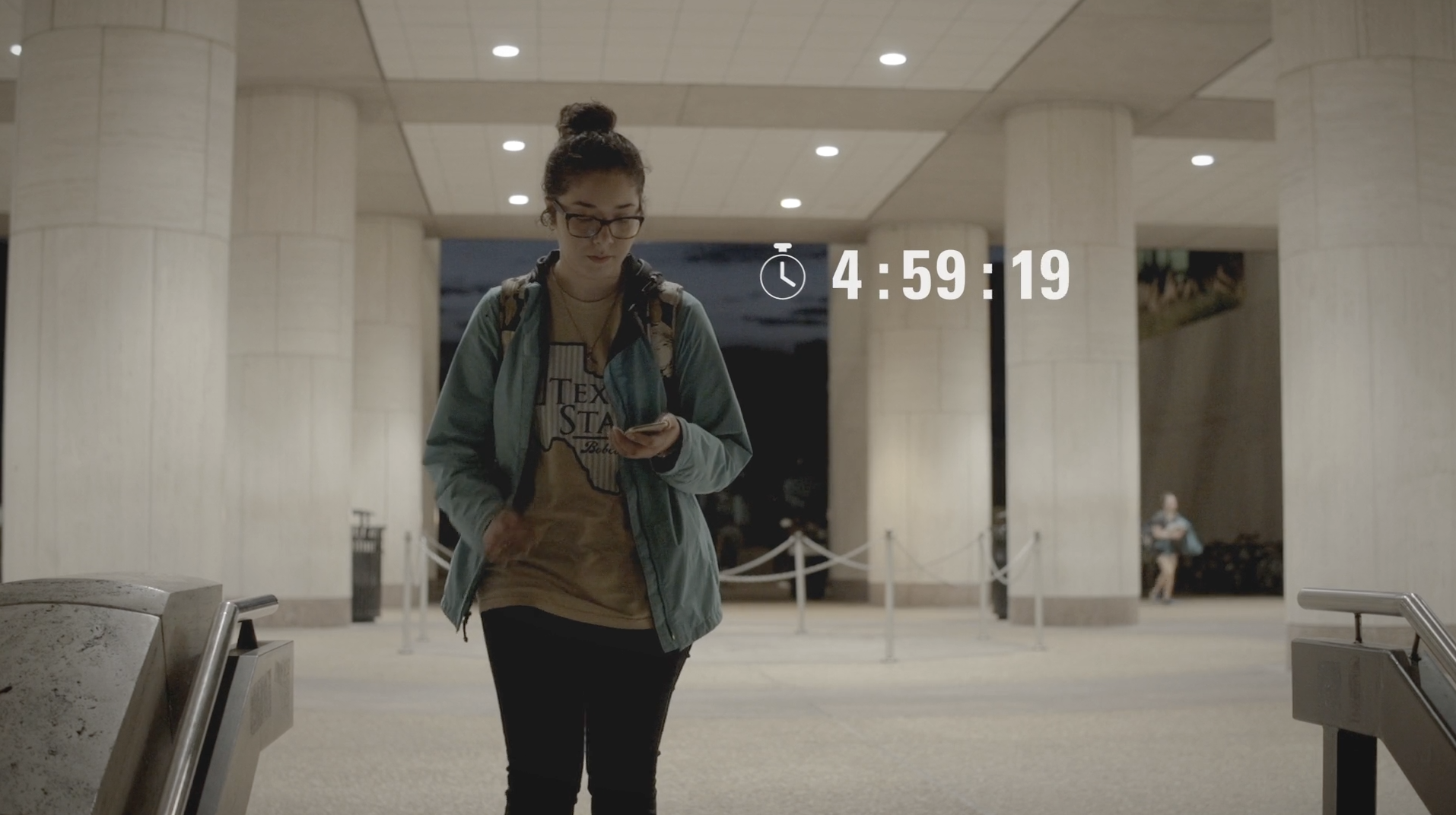 Instructions
Search for "Rave Guardian."
Once you register with a @txstate.edu email account, the app will automatically use Texas State University Police Department as the default campus safety provider.
Features
Call button: direct connection to UPD with GPS location and safety profile information.
Safety profile: user-provided information such as address, medical conditions and other critical data. When a user requires assistance — on or off campus — their safety profile is displayed to UPD and to Smart911-enabled 911 centers nationwide.
Personal guardians and safety timer: users can identify UPD, friends, roommates and family as "guardians" when setting a Bobcat Guardian safety timer session. During a timer session, guardians and UPD can check the user's status.
Tip texting: anonymous, two-way crime tip reporting through text and images.
Note: GPS-enabled devices such as smartphones and tablets are required for the full functionality of this app. You may need to adjust the GPS settings on your device, as the app may run down your battery.
Frequently Asked Questions about Bobcat Guardian
Acknowledgment and Release
I acknowledge that I am voluntarily supplying information in order to register for the Bobcat (Rave) Guardian service and agree to have this information transmitted to Rave Guardian for the purpose of registration. I understand that I do not have to provide all or any part of the requested information. However, if certain requested information is not provided, registration may not be possible. I understand the risks of providing this information. In addition, I release the Texas State University System, Texas State University, their administrators and employees from any liability for my voluntary submission of this information and assume all risk for any unintended release of information to third parties not associated as Rave Guardian member institutions.